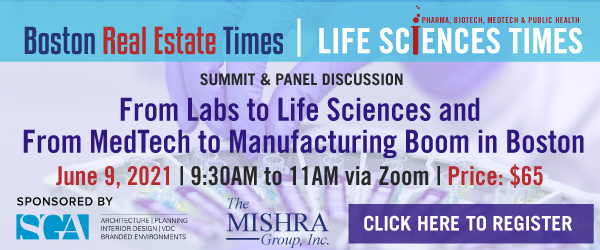 Watertown, MA—In a move that underscores Sasaki's drive to solve some of the world's most pressing problems through design, the firm has hired Alexandra Lee as executive director of its nonprofit Hideo Sasaki Foundation.
Lee, formerly executive director of the Kendall Square Association, will guide the Foundation in a new direction. The Foundation, created in 2000 after founder Hideo Sasaki's passing has most notably supported academic programs at the Boston Architectural College and research grants at the Society for College and University Planning (SCUP) through the Perry Chapman Prize.
With Lee, the organization will establish a more expansive research agenda and seek new partners to drive innovation. One facet of this effort includes the launch of the new Sasaki Incubator, one of the first of its kind within the design industry, at the firm's Watertown headquarters.
"Having Alexandra Lee as executive director of the Foundation shows our commitment to expanding the sort of research, partnerships, and thought leadership initiatives that will help create a more sustainable future for our communities," said James Miner, managing principal, Sasaki. "The Foundation will bring together committed and inquisitive partners to help solve societal challenges, such as sea level rise; affordable housing; public health; and, transit equity."
The Foundation's renewed mission and vision also includes bringing more diversity into the design profession. The board of directors believes that design can lead impact on the world if designers more regularly reach across the traditional boundaries of practice, academia, and industry to partner with others who want to solve collective problems through coordinated effort.
"The opportunity to lead this initiative that honors Hideo Sasaki's legacy of collaboration and creativity resonates deeply with me," said Lee. "I'm passionate about bringing people together and through an entrepreneurial, research-driven approach, I aim to build partnerships, and connect with the design and startup communities to make meaningful impacts."
Lee will curate the Sasaki Incubator, a 5,000-square-foot co-working space that will bring like-minded nonprofits, institutions, organizations, and individuals together, offering the opportunity to partner with Sasaki to test new ideas, tools, and technology on projects to drive innovative solutions across industries.