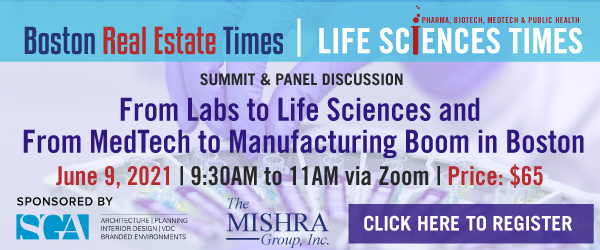 WALTHAM, MA–Scott Burnham, founder of the Reprogramming the City initiative and author of the just-released Reprogramming the City book, will share projects from around the world and the mindset that takes repurposing and reuse to a new level on Thursday, May 30, 2019 in Waltham, MA.
Sponsored by Boston Real Estate Times, the Reprogramming the City presentation will be held from 6:00 PM to 7:30 PM at Studio Crossing, located at 10 Spring Street in Waltham, MA. The event includes drinks and appetizers. The ticket price is $75 and includes a copy of the Reprogramming the City book.
From budgets to material resources and available land, the new norm for cities and developers is one of limited resources. What if it was possible to reverse this situation? Reprogramming the City is a global initiative that shows how existing urban resources can be reimagined for new and additional use, turning cities from a landscape of limitations to a platform of possibilities.
Oslo in Norway responded to a lack of student housing by repurposing industrial grain silos into Grünerløkka Studenthus, a 226-unit Student Housing Complex (pictured below).
Hong Kong's Central Business District lacked space for relaxation and enjoyment, until Edge Design Institute created The Cascade, a plug-in mini urban park that allows a central stairway to double as social space (see below).
From bus shelters in Northern Sweden converted to become light therapy units to boost the mental health of commuters during dark winter months to billboards in Lima, Peru that generate fresh drinking water for outlying desert communities, Reprogramming the City reveals the hidden potential in everyday urban resources.
"Join Scott Burnham for a candid talk about his research, work and insight into the methods and thought process that makes transforming everyday urban structures into exceptional containers of opportunity," said Upendra Mishra, publisher of Boston Real Estate Times.
Following Mr. Burnham's presentation, there will be a question and answer period. Afterward, attendees are invited to stay for a networking session over drinks. The event will be moderated by Maria Salvatierra, senior marketing and communications manager at the Boston Society of Architects/AIA.
This event is sponsored by Boston Real Estate Times.
Mr. Burnham is an author, speaker, and strategist specializing in resourceful solutions for cities and increasing creative capital in individuals and communities. He has created and directed initiatives in over a dozen cities worldwide, curated more than 30 exhibitions in eight nations, and authored numerous books, publications and articles.
He is the author of Reprogramming the City and curator of the international exhibition series. Reprogramming the City is a global collection of creating resourceful solutions for cities by repurposing existing urban infrastructure, surfaces, systems and other assets for additional use.
Reprogramming the City has appeared at DOGA, Design and Architecture Norway, the Swedish Centre for Architecture and Design in Stockholm, Sweden, the Danish Architecture Centre, Copenhagen, Denmark, and the Boston Society of Architects, Boston, MA.
Mr. Burnham lectures frequently on design, strategy, and resourcefulness and have addressed The World Bank, The World Urban Development Congress, and many other institutions and organizations, as well as serving as a visiting instructor for the University of British Columbia, Vancouver, Canada.
He is the author of Finding the Truth in Systems: In Praise of Design Hacking, Editor and Co-Author of Urban Play, Editor of the Trust Design series with Volume Magazine, and a contributor to a number of publications including Metropolis, The Guardian, and Architizer.
In recognition of his work, Mr. Burnham  was made a Fellow of the Royal Society for Arts, Manufacturers and Commerce in London in 2010.