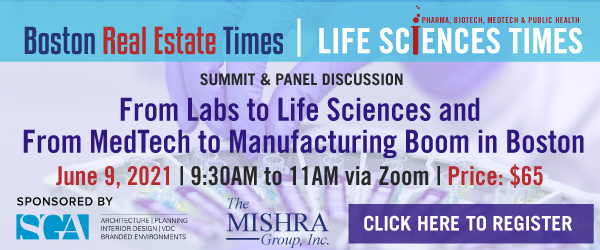 CHICAGO– Elaina's Sustainability Fund, launched in 2019 by the IREM (Institute of Real Estate Management) Foundation, has selected five organizations and individuals to receive the first round of grant funding. The purpose of the grants is to encourage innovation or adoption of sustainability and occupant wellness initiatives that impact the buildings where we live, work, shop, and play.
The Foundation accepted applications for funding based on three pathways:
Innovate – for individuals and companies that already have a sustainability plan and need funding to execute
Adopt – for individuals and companies who want to implement a sustainability initiative but aren't sure where to start
Research – individuals and companies interested in tracking the impact that comes with sustainability can submit a proposal for a pilot program or study
"IREM and the IREM Foundation have partnered together for years on many initiatives that benefit real estate management professionals and communities they serve" says Julie Scott, CPM®, President, IREM Foundation. "Elaina's Sustainability Fund is just one of the many ways we're able to make a difference in the global community. The Foundation has done amazing work over the years, supporting diversity initiatives, and helping aspiring real estate managers earn their IREM certifications. We look forward to seeing the results of the sustainability projects that our recipients from around the world are taking part in."
After reviewing grant applications from around the globe the IREM Foundation Board of Directors selected five exciting initiatives across the categories.
Research: Case Studies in the Implementation of IREM's Certified Sustainable Property Program – Erin A. Hopkins, PhD, Assistant Professor of Property Management at Virginia Tech University will conduct research and develop case studies around best practices when implementing the IREM® Certified Sustainable Property (CSP) certification.
Innovate: Wastezon Smart Bin – Wastezon, a cleantech startup based in Rwanda, will produce 30 of their Wastezon Smart Bins, backed by IoT technology. The Smart Bin offers automated sorting, tracks waste decomposition, sterilizes odor, and provides real-time information to enable effective waste collection services. One household utilizing a Smart Bin can provide 20kg of bio-fertilizers to a farmer monthly.
Innovate: The Vietnamese American Community at Austin, Texas (VACAT) education campaign – VACAT aims to produce educational materials to education more than 12,000 Vietnamese residents in Austin how to conserve energy in their home with proper household maintenance, while also promoting household recycling.
Adopt: Zion Christian Academy solar panel installation – Zion Christian Academy, a boarding school for school aged children, located in Ogbomosho, Nigeria, will use its grant to install 25-35 solar panels on the campus, reducing dependance on generators and providing a much-needed energy source for school aged disadvantaged your and faculty at the school.
Adopt: Riverview Apartments senior garden beds – Riverview Apartments, Inc., a low-income senior housing community, will build a community garden for the residents to grow their own herbs, vegetables, and flowers.
Elaina's Sustainability Fund was established in 2019 through a donation from Cheryl Gray, CPM®, 2020 IREM President, and her husband Rick to honor their late daughter's legacy and commitment to improving the impact that buildings have on the environment.
"Elaina believed that any effort can make a difference and supported any and all attempts to facilitate change in her lifetime," remarks Cheryl Gray, CPM®, real estate strategist and IREM Immediate Past President. "It makes me so happy to see the projects we've supported with the fund and makes me proud to see that we're supporting initiatives across the globe in Elaina's name."
The mission of Elaina's Sustainability Fund is to support initiatives in the built environment that reduce demand for resources, increase recycling efforts, improve occupant wellness, or implement technologies to improve virus resilience.
Visit the IREM Foundation for more information on these recipients and to learn more about the Foundation's work.