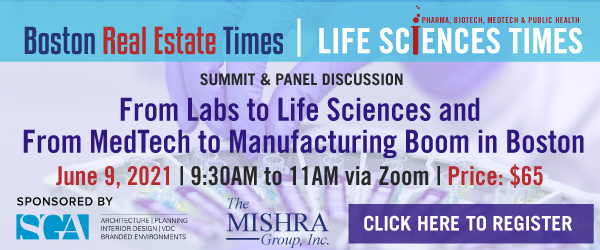 WALTHAM, MA– Vantage Builders, Inc., a general contracting and construction firm based in Waltham, Mass., announced that it completed the renovation of an entire, 24,000-square-foot building for Pfeiffer Vacuum, to create a Service Center of Excellence (SCE) on the site of the company's North American headquarters in Nashua, NH.
Founded in 1890 in Asslar, Germany, Pfeiffer Vacuum is one of the world's leading providers of high-tech vacuum solutions for the semiconductor, industrial, coating, analytical and R&D markets.
After opening a new, two-story North American headquarters, Pfeiffer Vacuum hired Vantage to renovate their existing single-story building. The newly renovated building houses the company's Service Center of Excellence (SCE), which brings together under one roof all service activities for the major part of the Pfeiffer Vacuum product portfolio. State-of-the-art automated cleaning and test equipment are being utilized resulting in high-quality repairs.
"Pfeiffer Vacuum has a very impressive history, dating back more than 125 years, and we enjoyed working with them as they launched their new North American headquarters," said Ed Silva, Principal, Vantage Builders. "The new Service Center of Excellence has already proven valuable, helping the company increase service productivity and better serve its domestic clients."
To support the testing and repair work being done in the SCE, significant systems work was completed. Vantage installed all new MEP (mechanical, electrical, plumbing) systems, including a high concentrate of electrical work. The HVAC work included make-up air units, massive exhaust fans and a polypropylene ductwork system. A new compressed air system with two high-pressure compressors was installed.
The SCE has three isolated rooms with two unique and dedicated lines of high-end industrial cleaning equipment that are connected with a rail system, and are used to clean and prepare the products before repair and test. The cleaning equipment is supported by a closed-process piping system from an inhouse water treatment system that runs below slab via grade-in trenches to each assembly line.
The warehouse area features interior bridge cranes to move the equipment and new, high-speed roll-up doors. Epoxy flooring provides a durable surface throughout the industrial areas of the building. The office area features DIRTT (Do It Right This Time) glass doors and walls.
Vantage also completed significant exterior work. New windows and a storefront were installed. An improved EIFS (exterior insulation and finish system) and metal panel facades were also introduced.
The project team included NV5 Global and Maugel Architects.