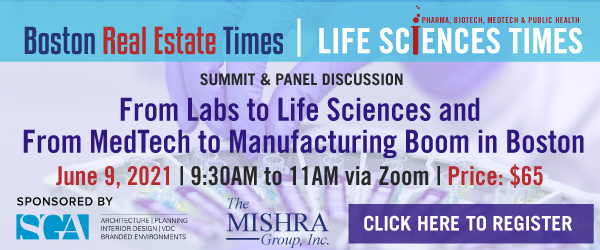 PEABODY, MA – Retail real estate giant Simon announced plans to dramatically reinvent its food offerings and exterior landscape at Northshore Mall with the debut of Bancroft & Co. and Tony C's Sports Bar & Grill. Construction on the multi-million dollar redevelopment of Northshore Mall's dining destination will begin later this month and is slated for completion in April 2018.
As this major redevelopment project gets underway, Northshore Mall will welcome Bancroft & Co. to the property. Bancroft & Co. is the fourth restaurant from the Webber Restaurant Group which operates the Gibbet Hill Grill in Groton, the Scarlet Oak Tavern in Hingham and The Bancroft in Burlington. Bancroft & Co. will be a modern steakhouse which offers its guests a concept similar to the Burlington location with over 10,000 square feet on two floors. Chef Mario Capone will oversee the kitchens at both locations, and will create a new menu for the Northshore restaurant which borrows from the favorites in Burlington. Bancroft & Co. will open in spring 2018.
Tony C's Sports Bar & Grill is a unique sports-themed restaurant named to honor Red Sox legend and North Shore native Tony Conigliaro. Tony C's combines contemporary American comfort food and the highest quality HD audiovisual systems to catch a game or special event. Classic and specialty cocktails, and an extensive beer and American wine list are served by a welcoming team to complete the experience. Tony's C's is slated to open in April 2018.
"We are really looking forward to introducing these two popular restaurants to shoppers here at Northshore Mall, creating a dining destination that will cater to a wide variety of preferences," said Mark Whiting, Mall Manager, Northshore Mall. "These redevelopment plans have been in the works for some time, and we have kept the community and our shoppers' comfort and convenience top of mind by designing an inviting atmosphere for dining and socializing both inside and out. We can't wait to share further details of our vision, and we will be announcing the additional dining concepts in the near future."
The project will bring a fresh new look to many exterior elements of Northshore Mall that face Route 114. Highlights of the redeveloped dining district and its significant exterior enhancements will include:
Two additional yet-to-be announced 'fast-casual' dining concepts and one full-service restaurant complete with al fresco patio dining and separate exterior entrances.
New outdoor seating to complement the new plantings and sophisticated exterior finishes and a fresh array of landscaping elements.
New patio at Tony C's and upgraded patio dining at Not Your Average Joe's.
Renovated restrooms within the existing food area.
New way-finding signage throughout the property and a contemporary new entrance to the existing food area.
Outdoor stage for performances and community events.
"The extensive transformation and enhancements of the exterior landscape will complement the new, contemporary dining options and will provide a unique dining experience for our guests and shoppers," added Whiting. "The construction work will be performed to minimize any disruption to our shoppers during the mall's regular operating hours, and we'll also be sharing updates regularly on our social media channels."