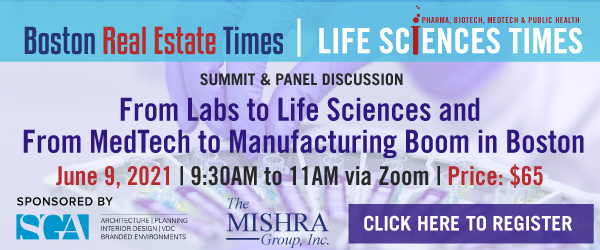 BOSTON—Wilder, the retail real estate development, management and leasing firm, announced that it has hired one and promoted another in its marketing department.
Carey Robinson has been promoted to Corporate Marketing Director. In this capacity Carey is expanding her current role at Wilder in both B2B and consumer marketing strategies. In the newly created position Carey is taking an increased leadership role to better advance programs for both corporate and shopping center initiatives. Prior to joining Wilder, Carey spent nine years at Samuels & Associates in both Development and Marketing. She has a degree in Urban and Town Planning from Strathclyde University, Glasgow, Scotland, UK. Carey joined Wilder in Spring 2019.
Janice Pascone recently rejoined Wilder as a Marketing Director on the corporate team. Janice's focus is on developing, executing, and overseeing consumer marketing for centers throughout the portfolio as well assisting on corporate marketing projects. For over 20 years Janice was the Marketing Director at Garden City Center in Cranston; Rhode Island's premier shopping center.  There she directed and grew the marketing program to include working through a four-phase renovation taking it from a dated, vacancy-riddled property to the vibrant, state-dominating center that it is today.
"As we navigate the recent changes and challenges in brick and mortar retail it is clear markets are shifting and consumer tastes are rapidly changing. We at Wilder recognize the need to address this on all levels; from merchandise mix, property management practices, and marketing both within our own industry and to our shoppers," said Shelley Lord, Vice President, Marketing. "With Carey and Janice in place we expect to leverage new technologies with boots-on-the-ground tactics to serve all our communities efficiently and effectively."
Wilder is a Boston-based real estate development, management and leasing firm specializing in the positioning of retail properties. Privately held and owner-managed, Wilder's mission continues to be to create vibrant shopping places that meet and exceed the expectations of customers, retailers and investors.
From lifestyle centers and urban properties to community centers and mixed-use developments, Wilder has developed, managed and leased over 20 million square feet of retail properties throughout the United States and Puerto Rico. The Company continues to have a diverse portfolio of properties throughout the East Coast including Greater Boston's Arsenal Yards, Rock Row in Greater Portland, Maine, and Daniels Marketplace in Fort Myers, Florida.