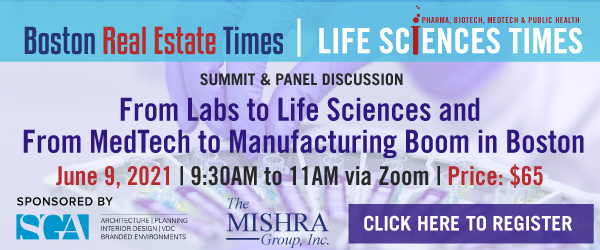 CAMBRIDGE, MA– MassEcon and Gov. Charlie Baker on Tuesday welcomed 17 companies new to Massachusetts at its Tenth Annual Corporate Welcome Reception at Sanofi Genzyme's headquarters in Cambridge, including two new companies' global headquarters, two United States headquarters, and one headquarters for North America.
The 10th annual Corporate Welcome event took place as MassEcon celebrates its 25th year of working with public partners to promote Massachusetts as an outstanding place to locate, start or expand a business.
The Tuesday evening event brought together more than 125 private sector leaders and senior state officials, including Governor Baker, to welcome companies that have recently established their first locations in the state.
Governor Baker asserted that, "it's the people," that makes Massachusetts a magnet for companies' growth. "As somebody who grew up in Massachusetts," Baker said, "I am always amazed by the variety of interests, the depth of people's community commitments, and the enthusiasm and passion they bring to whatever particular objective they are pursuing."
The companies recognized yesterday, where they originated, and where they located in Massachusetts since Jan. 1, 2017, are:
Noting the 25th anniversary of MassEcon in 2018, MassEcon Executive Director Susan Houston said, "Over the past 10 years, we've welcomed nearly 150 new companies to Massachusetts, and the 17 we are recognizing today are terrific additions to the Commonwealth's economic landscape. We look forward to supporting their growth."
Houston highlighted both Sanofi Genzyme, which was founded in 1981 in Massachusetts and now with 5,000 employees is the largest biopharma company in the Commonwealth, and Kronos, which was founded in 1977 by an alumnus of the Massachusetts Institute of Technology and is a technology leader in cloud-based human relations solutions, with 1,500 employees at its Lowell headquarters and 5,300 employees worldwide.
Bill Sibold, Executive Vice President and Head of Sanofi Genzyme, which has hosted the MassEcon Corporate Welcome for seven years, delivered welcoming remarks. "We believe Massachusetts is the best place to start, grow, and develop a company," he said.
Stephen Flavin, Chairman of MassEcon and Vice President for Academic and Corporate Engagement at Worcester Polytechnic Institute, introduced Baker, noting that Massachusetts was the first location in the United States for four of the companies being welcomed. Collectively, the 17 companies absorbed 153,000 square feet of commercial space across the state.
In 2009, the first year of the Corporate Welcome, MassEcon honored six new companies to the state. Baker, whom Houston referred to as "the chief ambassador," has joined MassEcon in recognizing the new companies each year while in office.
"Massachusetts continues to succeed in attracting new jobs, development and investment from around the world and we are excited for the role these new companies will play in our economy and communities in the years to come," said Baker. "There's no better state in which to write the next chapter in whatever your story is going to be."