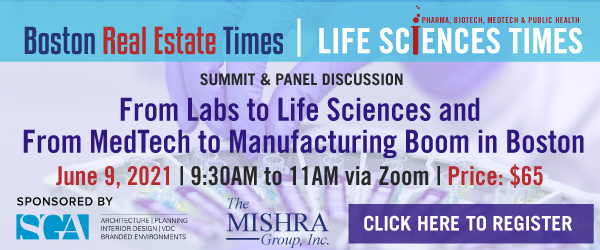 Wichita, KS – Laham Development, owner and operator of Bradley Fair, announced a joint venture with WS Development in the future of the beloved community destination.
Built in 1990, Bradley Fair has long served Wichita and beyond with over 50 stores and restaurants, including favored local concepts and prominent national retailers such as Barnes & Noble, Sephora, Pottery Barn, Gap and soon-to-open Trader Joe's. Beyond retail, the site provides a destination for the community with meandering walking paths, gardens, a central lake as well as a variety of events and activations throughout the calendar year.
Laham states that it was the Developers' shared values that made this partnership compelling. "Bradley Fair is an essential hub of community, culture and commerce. Our partner, WS, shares this vision for both the present and future of Bradley Fair and is well-positioned to help us build upon its strengths and make it even better as the retail world continues to change around us," shares George Laham, President of Laham Development.
Privately-held, WS Development is a vertically-integrated, mixed use developer based in Massachusetts. Founded in 1990, the firm owns and manages more than 90 properties in eleven states and is well known for its commitment to building places where people want to be. They focus particularly on community activation, retail mix, design, landscaping, and public art. "Throughout our history, we've found value in taking the long view. We search for well located properties in great communities and commit ourselves to making them as good as they can be. We believe George and his team have created something truly special in Bradley Fair and we are honored to partner in its future," stated Jeremy Sclar, President of WS Development.
With a commitment to owning the best asset in strong and emerging markets, WS was drawn to Bradley Fair for its tremendous sense of community and the recent growth that Wichita has enjoyed. Laham and WS see an opportunity to broaden the offering of the Center by leveraging WS' deep retail relationships and scale to bring in new and exciting retail and restaurant concepts that are not currently in the market – Trader Joe's marking the beginning of those plans.
According to the Developers, the partnership was considered over several years, allowing the two companies to get to know each other well prior to making it official. "We're confident that there is a synergy in our approach and our aspirations," said Laham.
Laham Development is a real estate development company based in Wichita, Kansas.  It has been involved in the development of over 2,000,000 square feet of retail, office, and multi-family space in the Wichita area.  Over the last 30 years, it has played a key role in shaping the energetic retail and master planned development growth in Wichita.  Laham has an inherent commitment to quality and detail on each of its properties.
WS Development is a Massachusetts-based property developer dedicated to the creation of places where people want to be. With 23 million square feet of under management and an additional eight million square feet under development, it is one of the largest privately-owned retail-first development firms in the country. In business since 1990, WS is a vertically-integrated company that develops, owns, operates, and leases over 90 properties, including urban centers, lifestyle centers, power centers, community centers, and mixed-use developments. Its goal is to be a contributing member of each community it serves.