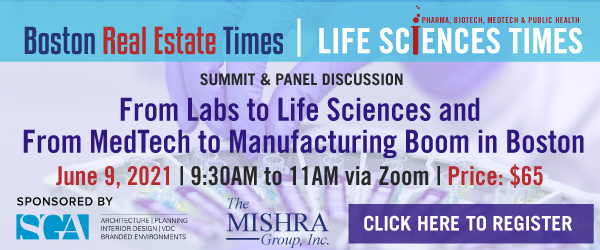 Boston– Further shaping the neighborhood as a leading family-friendly destination in Boston, Seaport will bring even more free, kid-friendly fun to the community with a new public play installation, PlayCubes Presented by KinderCare in partnership with Playworld and Design Museum Boston, arriving October 19.
This uniquely designed and innovative structure will provide an inclusive play space where children of all abilities can grow and learn. It will also complement Seaport's many family-friendly outdoor spaces, events and activities such as the newly opened Martin's Park, the Boston Children's Museum, free public art programs, and highly anticipated annual programs such as the Seaport x BSO concert held on Seaport Common in September, the upcoming Zoo & Brew event, and the neighborhood holiday tree lighting and stroll.
PlayCubes will be located in Seaport's Sea Green, a community green space that is already home to a vibrant dog park, basketball court, and stainless steel playground. www.bostonseaport.xyz
To commemorate the arrival of PlayCubes, Seaport will host a community ribbon cutting ceremony on Saturday, October 19 (at 11:00am) followed by its much loved annual Zoo & Brew event. Zoo & Brew features activities and delights for the whole family, including a traveling petting zoo, games, local craft beer and more.
Playworld, a leading commercial playground equipment manufacturer committed to saving outdoor unstructured play, demonstrates a shift in playground design with PlayCubes. The play equipment was originally introduced in the 1960s by Architect Richard Dattner, but more recently was redesigned and reintroduced by Playworld through an exclusive partnership with Dattner. PlayCubes' modular design and distinctive geometric shapes or "dodecahedrons," encourage exploratory, child-directed, and open-ended play for children ages five and up. Kids can climb into the cubes from various angles, experience them at different levels, and discover new ways to get active and play. PlayCubes enables social interaction and eye contact between children while playing and also provides a cozy place where a child can go to relax when overstimulated. Together with the teams at Design Museum Boston, KinderCare and WS Development, the new Seaport PlayCubes aims to bring new meaning to the playground and demonstrate the power of design and play.
"We are proud to work with the Seaport to provide such an innovative take on a traditional playground. In partnering with KinderCare and Seaport, we were excited to learn more about how many children enjoy the Seaport and its vibrant public spaces. We are delighted to help provide children and the Seaport community another powerful point of connection, discovery and joy with Playworld's PlayCubes," says Missy Benson, Inclusive Play Manager for PlayPower.
"We are so excited to be part of the new Seaport neighborhood," says Joanna Siegal, Director of the Seaport KinderCare center. "We're looking forward to growing alongside the neighborhood and creating a community in this corner of Boston."
"Seaport is an amazingly family-friendly neighborhood: the wide sidewalks, Harbor Walk, and open green spaces offered by Seaport Common and Sea Green give little city residents and visitors alike a wealth of outdoor areas to explore. We're incredibly excited to partner with KinderCare to bring the PlayCubes to the growing local community. The creative, unique nature of the PlayCubes make them a great fit for our district, and the perfect complement to our playful approach to programming," says Debra Brodsky, Head of Marketing, Seaport.