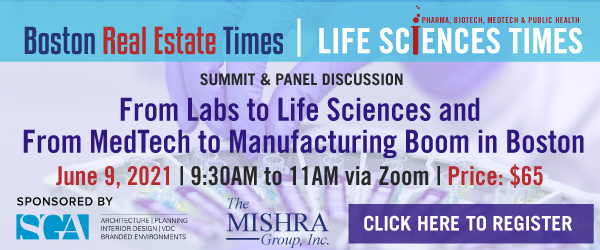 WALTHAM, MA– Bob Noonan, a senior housing industry veteran and former executive director of Massachusetts Assisted Living Association, will speak at the 9th Annual Boston Senior Housing Summit on Feb. 13 at Westin Hotel in Waltham, MA.
The senior housing summit is organized annually by the Boston Real Estate Times, area's premier source of commercial real estate news and information.
Other speakers at the Senior Housing Summit include Robert Larkin, founder and CEO of Senior Living Residences, and Michael Gordon, Vice President of Planning and Development at EPOCH Senior Living.
Mr. Noonan has over 30 years of experience within the senior housing industry. Initially exposed to the burgeoning demographic demands in the late 1980's while at Liberty Real Estate Group, Mr. Noonan moved on to join Benchmark Assisted Living as a founding Principal in 1997.
After departing Benchmark in 2005, he joined one of the publicly traded REIT's, Nationwide Health Properties, and assumed the SIO/Vice President position for the East Coast. After NHP was acquired in 2012, Mr. Noonan spent 2 ½ years as a Vice President/Investment Officer with Norwood-based LCB Senior Living.
He has served on the board of Mass ALA for 8 years, (2 years as Treasurer) and is formerly as the Executive Director.
Among the topics discussed this year include: rising healthcare costs, an ageing population, increased longevity, recent boom in senior living market and other key questions about the state of the senior living industry in 2019 and beyond. How does 2019 and beyond look like for assisted living, senior housing and health rehabilitation centers? Despite the demand, why has occupancy fell or remained flat and why were construction starts lower than expected in 2018?
According to the National Investment Center (NIC), inclusive of market rate properties with at least 25 units/beds, there are currently about 2.9 million units in slightly less than 22,100 seniors housing and care properties in the United States. The total market capitalization of this investment seniors housing and care property market is estimated to be between $250 billion and $270 billion.
Based on 2010 population estimates, over 20% of the 12 million households headed by persons at least 75 years old reside in seniors housing and care properties, according to the NIC.
Come and learn more about senior living industry.
Here the schedule for the Senior Living Summit:
Date: Feb. 13, 2018
Venue: Westin Hotel, Waltham, MA
7:15 am:  Registration
7:15 am – 8:50 am:  Continental Breakfast & Networking
7:55 am – 9:15 am:  Panel discussion
9:15 am – 9:30 am:  Networking.